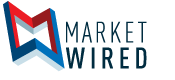 IntelliChief ECM Introducing New Oracle System Capabilities
/EINPresswire.com/ -- TAMPA, FL--(Marketwired - October 31, 2016) - IntelliChief, LLC, a provider of automated document management and workflow enterprise content management (ECM) solutions, announces IntelliChief ECM introducing new Oracle system capabilities at the New England Joint Oracle User Group Meeting, November 17, 2016 at Gillette Stadium in Foxborough, MA. IntelliChief will discuss the expanding capabilities of ECM for Oracle solutions, including JD Edwards EnterpriseOne and JD Edwards World, PeopleSoft and Oracle E-Business Suite. Linking connectivity as an option to coding, amongst these and departmental business systems, will be highlighted.
Common areas of ECM use include Accounting (both Accounts Payable and Accounts Receivable), Finance, Customer Service, Human Resources, Legal, Logistics/Distribution, Operations and other paper and process-intensive departments, supporting time and cost savings throughout organizations.
IntelliChief ECM provides a smooth, automated transition from costly manual document management and workflow functions. Its industry-awarded automated capture, document management, workflow and real-time analytic visibility enables users to capture documentation in any format, index contents and validate with data in their enterprise resource planning system (ERP) and line of business applications, for lifecycle-managing all related documentation, facilitating optimized interdepartmental processes workflow automation and cash flow optimization.
For IntelliChief ECM information, visit www.intellichief.com.
About IntelliChief, LLC
IntelliChief enterprise content management (ECM) provides enterprise-class business processes document management and workflow automation solutions for any IT platform. With decades of expertise in the market and seamless integration with leading enterprise resource planning (ERP) and line of business systems, IntelliChief thoroughly automates companies' document management, achieving full ROI typically within a year of implementation. Users can create, capture, manage, archive, retrieve and distribute mission-critical documents directly from their familiar ERP screens, automating and streamlining business processes workflow throughout their organization. www.intellichief.com.
Powered by

EIN Presswire does not exercise editorial control over third-party content provided, uploaded, published, or distributed by users of EIN Presswire. We are a distributor, not a publisher, of 3rd party content. Such content may contain the views, opinions, statements, offers, and other material of the respective users, suppliers, participants, or authors.
Submit your press release