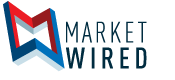 New IntelliChief ECM Launches
/EINPresswire.com/ -- TAMPA, FL--(Marketwired - November 07, 2016) - IntelliChief, LLC, a provider of automated document management and workflow enterprise content management (ECM) solutions, announces the launch of IntelliChief ECM's latest release, featuring capacity eliminating the step of data keying into enterprise resource planning systems (ERPs) via new Index Panels, along with custom documentation file identification capabilities, and enhanced system-user security functionality.
Included in the new IntelliChief ECM:
Index Panels - eliminating the step of data keying into enterprise resource planning systems (ERPs) of Accounts Payable Non-Purchase Order invoice data, enabling General Ledger coding automation to be executed by a single person.
IntelliChief ECM allows non-PO invoices information to be easily entered via the system's Index Panels, capturing all necessary vendor and transaction details into IntelliChief's repository, where the information is matched with associated documentation for each purchase. With IntelliChief's integration with any ERP or line of business system, the information is sent to validate, verify and update ERP/system data, eliminating ERP data keying and reindexing.
Upon communicating with the ERP, IntelliChief enables the documents to enter the ECM's automated workflow for reviews and approvals in accordance with a company's business processes. Approval signatures may be added electronically, further removing time and cost associated with manual processing, providing streamlined, efficient AP automation.
'Your Name Here' Document Identification - users' custom document identification may be maintained in IntelliChief, rather than having the system rename files. Organization per project and transaction continues for accessible archival and process-based workflow, keeping each document's ID intact from its original source storage, displayed centrally under each document file's image. Search and retrieval time is significantly reduced.
Active Directory Services (ADS) Authentication - IntelliChief ECM users now can utilize their Windows login ID with IntelliChief, allowing single-source username/password security and management convenience, with the IntelliChief server, ADS and system user with the same Windows domain. This feature may be applied for selected users, adding an additional level of security.
IntelliChief ECM provides a smooth, automated transition from costly manual document management and workflow functions. Its industry-awarded automated capture, document management, workflow and real-time analytic visibility enables users to capture documentation in any format, index contents and validate with data in their enterprise resource planning system (ERP) and line of business applications, for lifecycle-managing all related documentation, facilitating optimized interdepartmental processes workflow automation and cash flow optimization.
Areas of use include Accounting (both Accounts Payable and Accounts Receivable), Finance, Purchasing, Customer Service, Human Resources, Legal, Logistics/Distribution, Operations and other paper and process-intensive departments, supporting time and cost savings throughout organizations.
For IntelliChief ECM information, visit www.intellichief.com.
About IntelliChief, LLC
IntelliChief enterprise content management (ECM) provides enterprise-class business processes document management and workflow automation solutions for any IT platform. With decades of expertise in the market and seamless integration with leading enterprise resource planning (ERP) and line of business systems, IntelliChief thoroughly automates companies' document management, achieving full ROI typically within a year of implementation. Users can create, capture, manage, archive, retrieve and distribute mission-critical documents directly from their familiar ERP screens, automating and streamlining business processes workflow throughout their organization. www.intellichief.com.
Powered by

EIN Presswire does not exercise editorial control over third-party content provided, uploaded, published, or distributed by users of EIN Presswire. We are a distributor, not a publisher, of 3rd party content. Such content may contain the views, opinions, statements, offers, and other material of the respective users, suppliers, participants, or authors.
Submit your press release