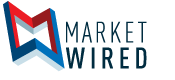 D-Wave Expands Senior Leadership Team to Advance Software and Applications
Dr. Alan Baratz joins as senior vice president of software and applications, bringing over 25 years of success developing and commercializing new products
/EINPresswire.com/ -- BURNABY, BC--(Marketwired - Aug 22, 2017) - D-Wave Systems Inc., the leader in quantum computing systems and software, today announced that Dr. Alan Baratz has joined the company as senior vice president of software and applications. Baratz will drive the development of the system software, tools, and applications needed to advance the evolution of quantum computing.
"Alan has led the development of hugely successful software and platform products over the course of his career, and he will be a vital asset as we continue to enhance our software capabilities," said CEO Vern Brownell. "His expertise and leadership will help us develop the software that is at the heart of delivering new solutions to real world problems."
Dr. Baratz has over 25 years of experience in software and product development at large technology companies, software startups, and private equity firms. As the first president of JavaSoft at Sun Microsystems, he oversaw the growth and adoption of the Java platform from its infancy to a robust platform supporting mission-critical applications in nearly 80 percent of Fortune 1000 companies. He has also held executive positions at Symphony, Avaya, Cisco, and IBM; was CEO and president of Versata, Zaplet, and NeoPath Networks; and served as managing director at E.M. Warburg, Pincus & Co. Baratz holds a doctorate in computer science from the Massachusetts Institute of Technology.
"Quantum computing is on the verge of transforming our world, and D-Wave is at the forefront," Dr. Baratz said. "I am excited about the opportunity to advance the future of computing by developing and delivering the software and applications that will solve problems that can't be solved by conventional systems."
The hiring news comes on the heels of significant company growth and momentum, including the announcement of D-Wave's latest customer, Oak Ridge National Laboratory, the close of a $50 million funding facility, and the launch of the D-Wave 2000Q™ system earlier this year.
About D-Wave Systems Inc.
D-Wave is the leader in the development and delivery of quantum computing systems and software, and the world's only commercial supplier of quantum computers. Our mission is to unlock the power of quantum computing for the world. We believe that quantum computing will enable solutions to the most challenging national defense, scientific, technical, and commercial problems. D-Wave's systems are being used by some of the world's most advanced organizations, including Lockheed Martin, Google, NASA Ames, USRA, USC, and Los Alamos National Laboratory. With headquarters near Vancouver, Canada, D-Wave's U.S. operations are based in Palo Alto, CA and Hanover, MD. D-Wave has a blue-chip investor base including Goldman Sachs, Bezos Expeditions, DFJ, In-Q-Tel, BDC Capital, Growthworks, 180 Degree Capital Corp., International Investment and Underwriting, and Kensington Partners Limited. For more information, visit: www.dwavesys.com.
Powered by

EIN Presswire does not exercise editorial control over third-party content provided, uploaded, published, or distributed by users of EIN Presswire. We are a distributor, not a publisher, of 3rd party content. Such content may contain the views, opinions, statements, offers, and other material of the respective users, suppliers, participants, or authors.
Submit your press release